The Spinolution Pollywog is more than just a wheel that can be tucked into a bag or suit case. It's also a wheel that is so small, lightweight & quiet that it can be taken just about anywhere you would feel comfortable taking knitting or embroidery.
Weighing in at only 8.5 pounds and featuring a detachable flyer head it is incredibly flexible for travel. This wheel is perfect for taking in the car with you on family vacations where taking pets or children may mean your luggage is already at capacity.
Instead of having to pack a separate hard shell suitcase for your wheel ( that it would easily fit in if you wish) you can instead remove the flyer head and bobbins and tuck it into a small tote bag that can be carried like a purse.
The portability options of this fantastic wheel even inspired one of you, our creative customers, to create a sewing pattern for a tote bag exactly the right size for her pollywog. Please find the pattern linked on her blog below.
Pollywog Measurements
Weight: 8.5 pounds

Height: 20.75 inches

Orifice Height: 19.25 inches

Width: 15 inches

Depth: 9 inches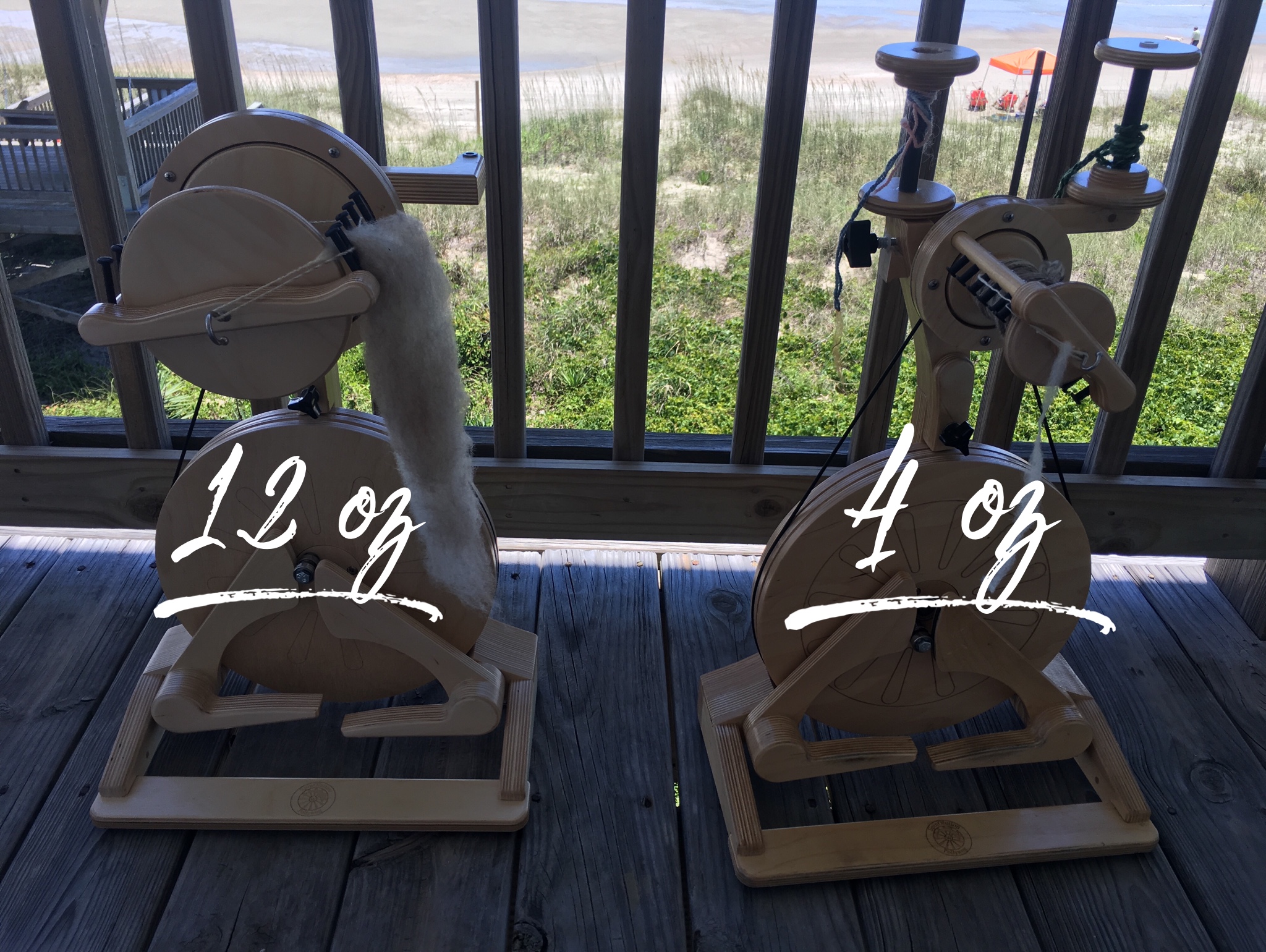 Great for taking to the Beach
Perfect for outdoor concerts
shown here with the 12 oz upgrade flyer head.